The Art and Design of
Darius Frank
//intro
Welcome, you have found the Art and Design of Darius Frank.
Washington, D.C. based, fine artist and graphic designer, Darius Frank welcomes you.
--//>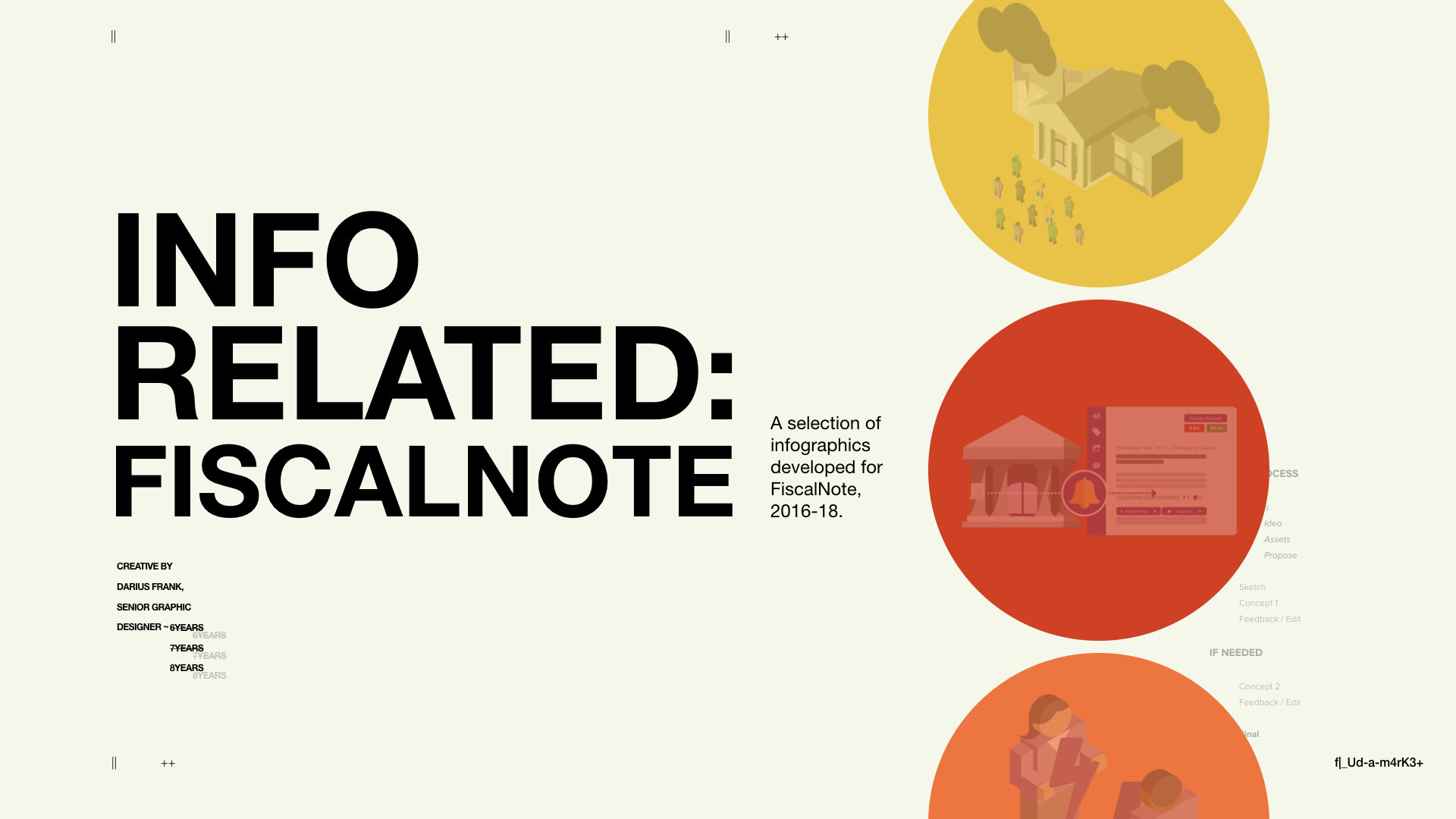 A selection of infographics developed for FiscalNote, 2016-18.
//Read featured post now//—>
Here will be a highlighted post of interest, posted recently. This month's feature is New Chapter. A short recollection on what's to come and the changes because of what was. Have a read.